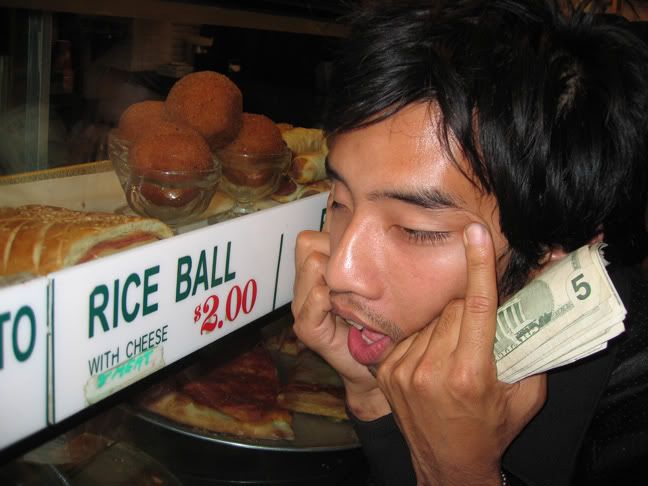 Date of Birth: December 17, 1981.
Hometown: San Jose, California.
Present Home: Spanky's floor.
Occupation: I hold Spanky's keys.
Sponsors: Emerica, Emerica Gear, enjoi, Royal, Mob, Ricta, Swiss
Marital Status: No one's asked me yet.
Magazine Coverage: Stills, preferably.
Video Coverage: 150 tries, at least.
Internet Coverage: Patrick O'Dell.
How and when did you start skating?
1992. It was a gang initiation thing.
Who were you skating with at first?
Myself.
What terrain were you riding at first?
Flat ground and a piece of wood with a 2 x 4 under one end.
Who were some early influences on your skating?
The bad, older kids with green hair and 42-inch waist jeans.
Do you enjoy skating in contests?
No.
How could contests be improved?
Weapons.
What is good / bad about being a pro?
Everything's good, nothing's bad.
What do you think of skate videos?
Less blah-blah-blah, more raw-raw-raw.
Which are your favorites?
Barbarians at the Gate.
Do you enjoy shooting video parts?
Oh, its the best!
Do you skate small stuff like curbs and parking bumps?
Exclusively.
Why are curbs not allowed in magazines and videos anymore?
They're not allowed anymore?!
When was the last time you saw a curb in a magazine or video? Do you skate vert ramps?
Not really. If I do, it's toward the bottom where its flat.
Do you skate backyard pools?
I don't do pools.
What do you think of public concrete skateparks?
They're a good place to sell shoe packages.
How could they improve the design?
By not letting complete boneheads design them.
Should skateparks copy real street spots like Love Park and EMB?
Yes, but security guards and homeless people should be included in the overall design.
How did you get on Emerica?
Bethany Regan is a close personal friend of mine.
What do you like about Emerica?
They're my bros and they pay for my crystal healing sessions in New Mexico.
Who do you skate with now?
Everybody.
Who are your favorite skaters of all time?
Tino Razo.
What have been the highlights of your skateboarding career?
I was on the BET Network once, I think.
Is there anything in skateboarding you haven't done that you'd like to accomplish?
A reality show and sports drink deal. Duh.
What do you enjoy besides skating?
I enjoy everything besides skating.
What music, art, books have you been enjoying lately?
Religious Literacy by S. Prothero.
What are your future goals?
To floss every night.
Jerry rides for Emerica, Emerica Gear, Enjoi skateboards, Royal trucks, Ricta wheels, Bones Swiss and CCS.