So I headed out to the Murray mall here in SLC with a friend and I went into one of my favorite skate shops there. BC Surf + Sport.
And this is what they had for their Emerica's.

And the two Reynolds 3 that are left from long before. Too bad they're too big for me.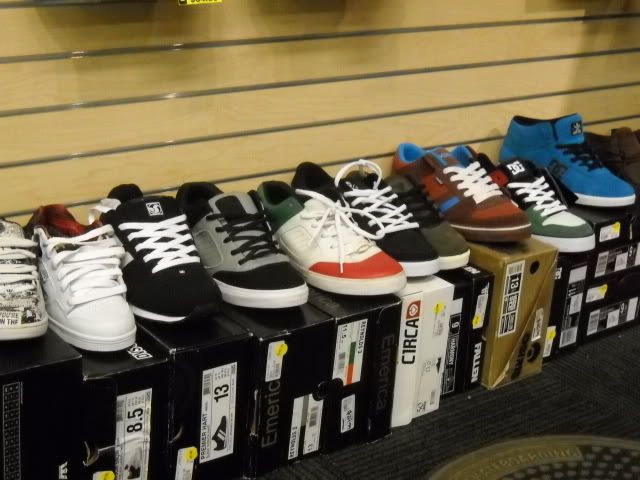 Checked out their decks... I love love LOVE this board!